My post today is on the subject of how to learn English as a second language whether at home or on a mobile device such as an iPad or phone.
There has been a significant decline in the traditional way of attending classes and using traditional textbooks as a result of more and more people learning languages online be it English or any other language.
Whether one has tried in the past to learn English in a classroom or online there are various very important fundamental actions one needs to take to learn and improve ones English.
To learn English or indeed to learn anything requires hard work and commitment and to not have any fear about making mistakes is so important.
I have frequently experienced when conversing with people in English, whose native language is not English, people apologising to me for making mistakes and asking me to excuse them because their English is not very good. My response to them usually is that if I could speak Spanish or Chinese or whatever language half as well as they speak English I would be happy 🙂
The point I am trying to make here is that one needs to be confident and to not be afraid of making mistakes, after all you are learning and the person you will be speaking with in many many cases certainly will not be able to speak your native language any better if indeed they can speak your language anyhow. So don't be shy and don't be afraid of making mistakes. By making mistakes this is how we all learn in life.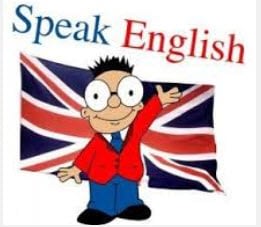 So what are the key points one should do to learn English:-
Improve your spoken English by learning online and with English speaking friends.
Get the pronunciation right.
Increase your vocabulary, including learning phrases unique to English.
Attend an English speaking discussion group if you can.
Always have access to a dictionary. Do feel free to use the Oxford dictionary to the right of this post by clicking on the icon.
Listen to English as often as you can whether on TV or on the radio.
Watch films in English either at your local cinema or on TV.
Read English books, newspapers and magazines and remember to have that dictionary with you!!
Improve your writing skills, for example, by exchanging emails with a native English speaking  friend. This will enable you to improve your grammar.
Don't give up, keep at it and you will achieve your goal.
Practice every day if you can.
Try and find English speaking friends and hang out with them.
THINK IN ENGLISH AS OFTEN AS YOU CAN
There are no shortcuts to learning a language, despite many claims that one can learn to speak a language in a few days or a couple of months, this is simply not possible.
Exposure as often as possible to the English language whether written, oral or listening  is essential and, of course, a real dedication and commitment to learn.
As always I would be very pleased to hear from you if you have any questions.
Thank you for reading this post, I hope it helps.